Over the past two years, I have been working with Shepton Mallet town council to make the planting in the town more environmentally friendly. This has included leaving larger areas of unmown grass in Collett Park, planting a copse for the Queen's Jubilee and more recently the replacement of the flower towers (planted with a mass of Petunias) with groups of re-purposed barrels and perennial plants.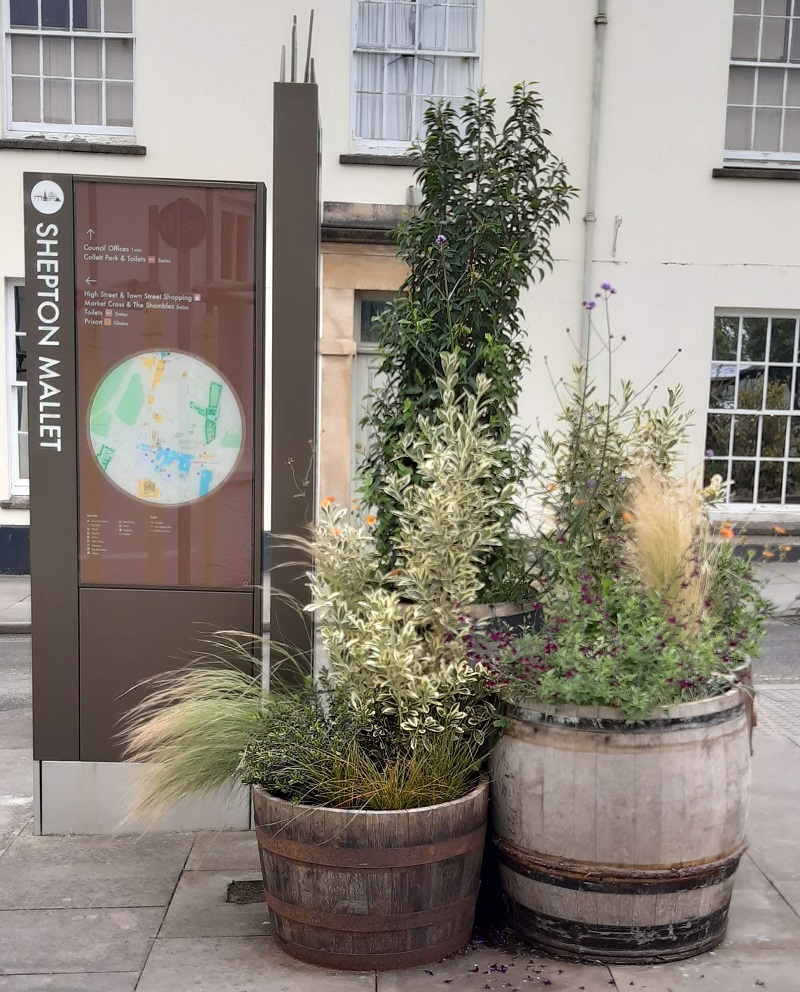 At the beginning of the year Jon Wheatley very kindly offered the Town Council some advice and I subsequently came up with a planting plan for the perennial displays through the town. The barrels were sourced and prepared by Cllr Martin Berkeley, the displays were installed and planted by a group of local volunteers, including several coucillors.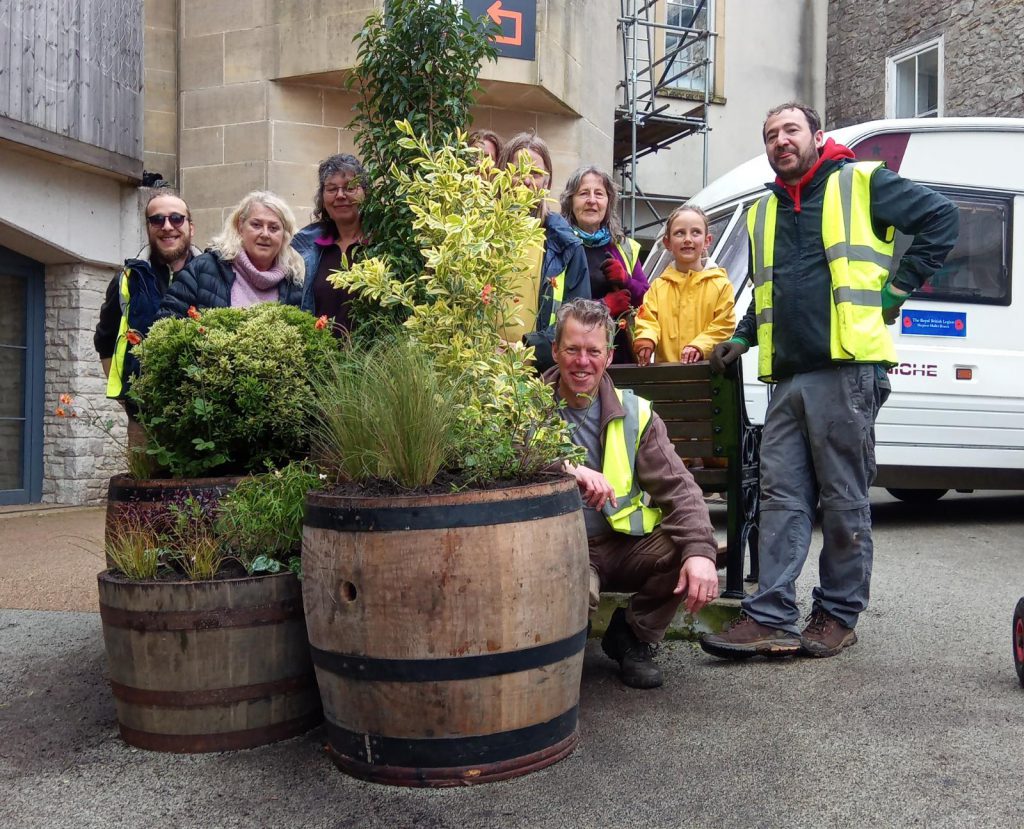 The barrels are a nod to Shepton Mallet's cider industry and the plants aim to provide year round interest in terms of evergreen shrubs (including scented ones), texture from grasses, colour from herbaceous perennials and bulbs.
Apart from the watering, the displays are maintained by volunteers from Shepton Mallet Horticultural Society under my supervision. I enjoy watching the plants establish and do their thing as the summer advances, and judging from the number of positive comments whilst working on the displays, I believe that the public is enjoying this too.