Mossy Snowdrop Kokedama

Saturday 15th February 2020 1pm -2pm and repeated on
Sunday 16th February 2020 1-2pm
As part of the Shepton Mallet Snowdrop Festival you will have the opportunity to experiment with different materials including moss, colourful dogwood twigs… to create a mossy hanging snowdrop display inspired by the Japanese kokedama tradition.
Please bring an apron. there will have disposable gloves available unless you prefer to use your own.

Click here to book a place on the Saturday
Click here to book a place on the Sunday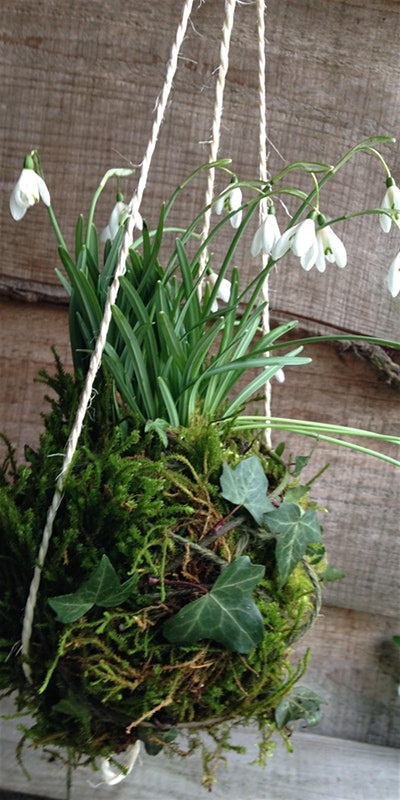 If you would like to arrange a group of 10 friends and a venue I can travel to you to run a workshop. Please get in touch for more details.
Examples of workshops: Willow birds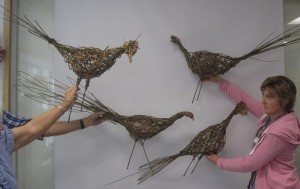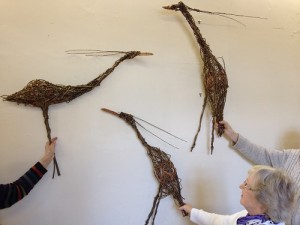 Willow dragonflies
Willow Stags headl