Small mossy hanging basket workshop
at The Art Bank, Shepton Mallet Thursday 22nd April 12.30 -2pm
Please contact Art Bank cost / booking


You will make a small, random, open weave willow basket (max 18cm diameter) exploring the natural colours of different willows. This will be lined with moss and compost then planted with your chosen 9cm plant. The focus will be on the joy of using natural materials and the technique will be inspired by a fusion of ancient Japanese Kokedama and the tradition of British hanging baskets.
What to bring:
One or two small 9cm plants (no larger), for example a fern, houseplant or alpine plant. Bring an apron and thin gardening gloves plus a face covering.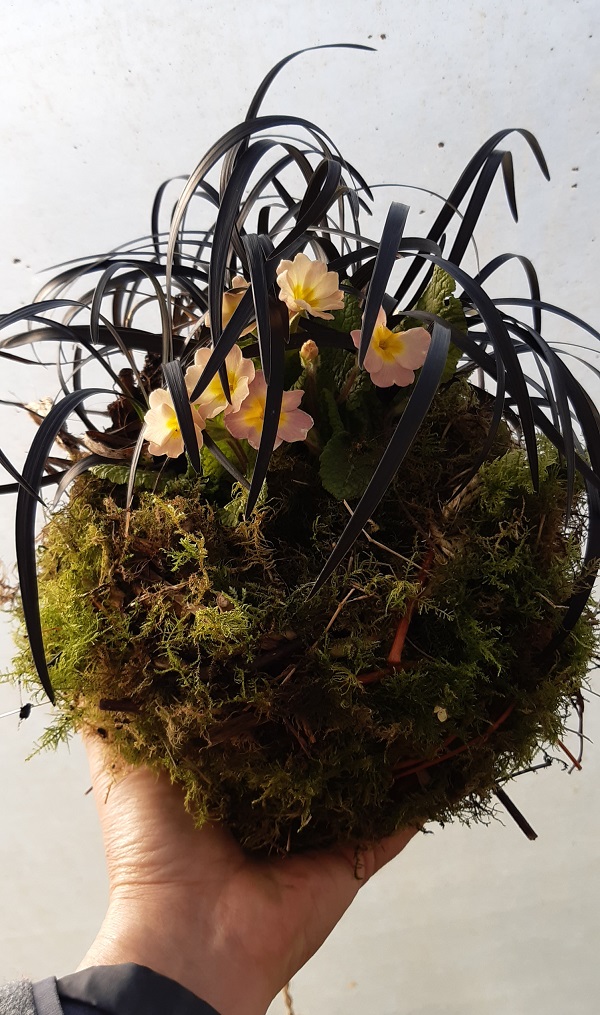 Willow frame baskets
At the Old Stores Evercreech, Saturday 24th April 11 am – 4pm
Contact The Old Stores for full details
In this workshop you will make a willow frame basket using a simple weave. Frame baskets are rustic baskets and the construction allows you to experiment a little with the final shape. Nimble fingers are required, we will work at tables, bring an apron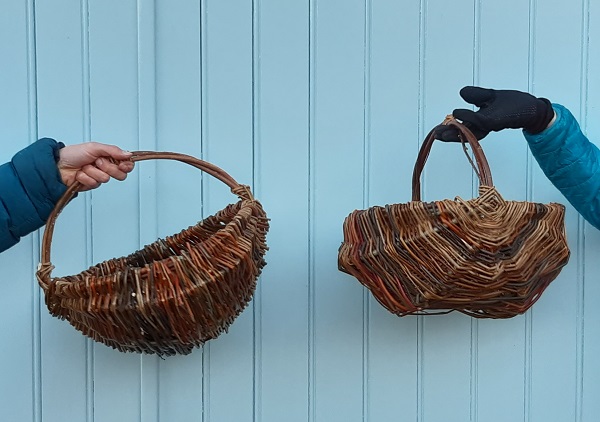 Willow Frame Basket Workshop & picnic
At The Newt in Somerset 9th June 9.45am – 3pm
OR 23rd June 9.45am – 3pm
Booking direct with The Newt in Somerset

Nimble fingers are required, we will work at tables, bring an apron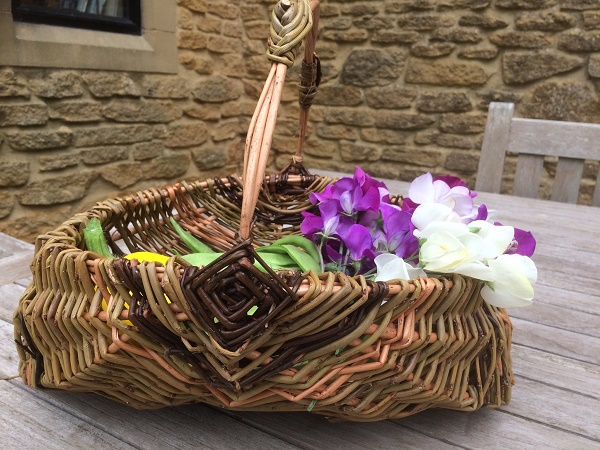 Examples of other workshops. If you organise a group of 10 and a venue, I can come to you to run a workshop.
Willow birds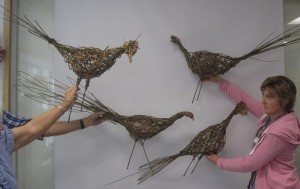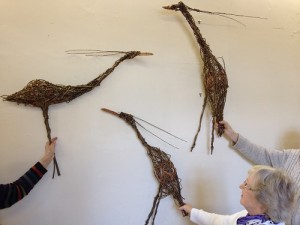 Willow dragonflies
Willow Stags headl