Willow wreaths & Willow Stars
Where – The Art Bank, 13 High St, Shepton Mallet BA4 5AD
Booking is direct with the Art Bank

Make a variety of natural wreaths Thursday 10 December 10am- 12noon
Participants will start off by using 6-7 foot withies to create chunky natural wreaths building up layers to emphasize the natural colours of the stems. They will also have the opportunity to make a traditional wreath full of interesting greenery and berries as well as tiny wreaths for table decoration. You will need to bring a bunch of greenery, berries, cones, hydrangea heads …. from your garden to add to your creation.
Dress for mess!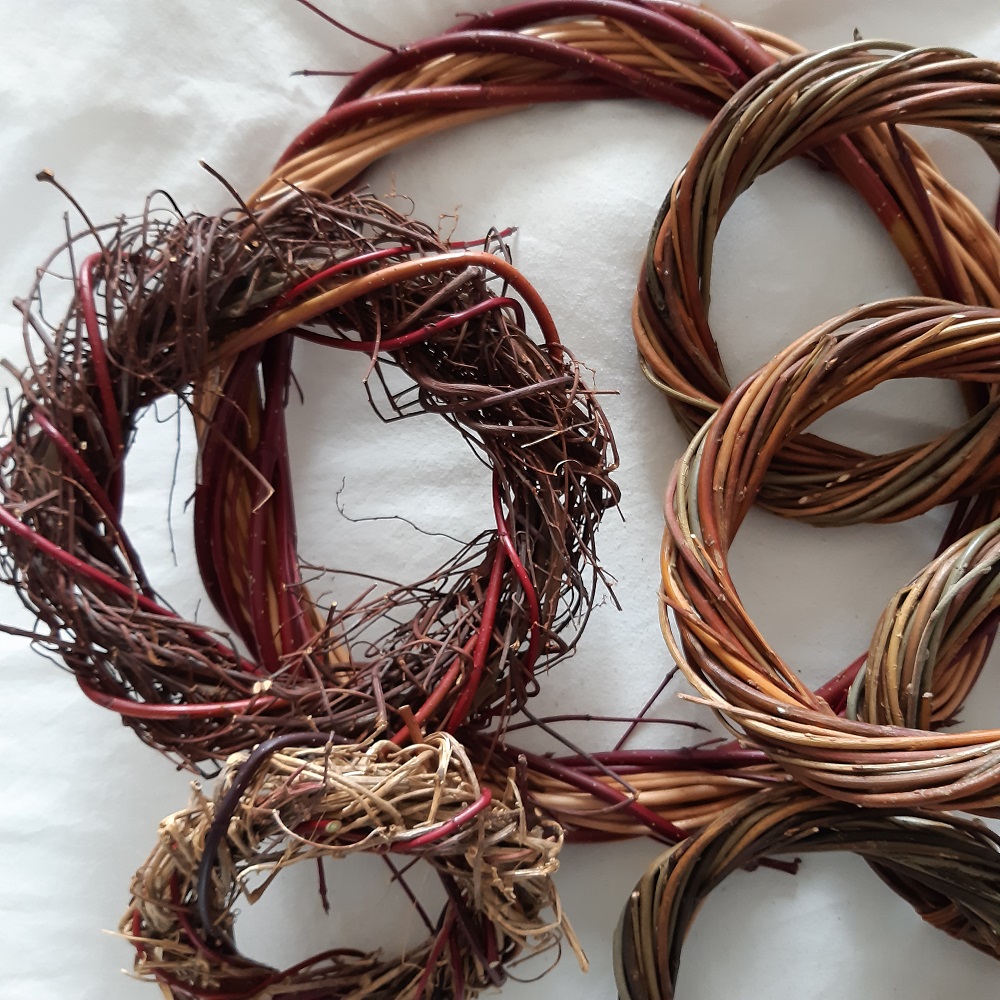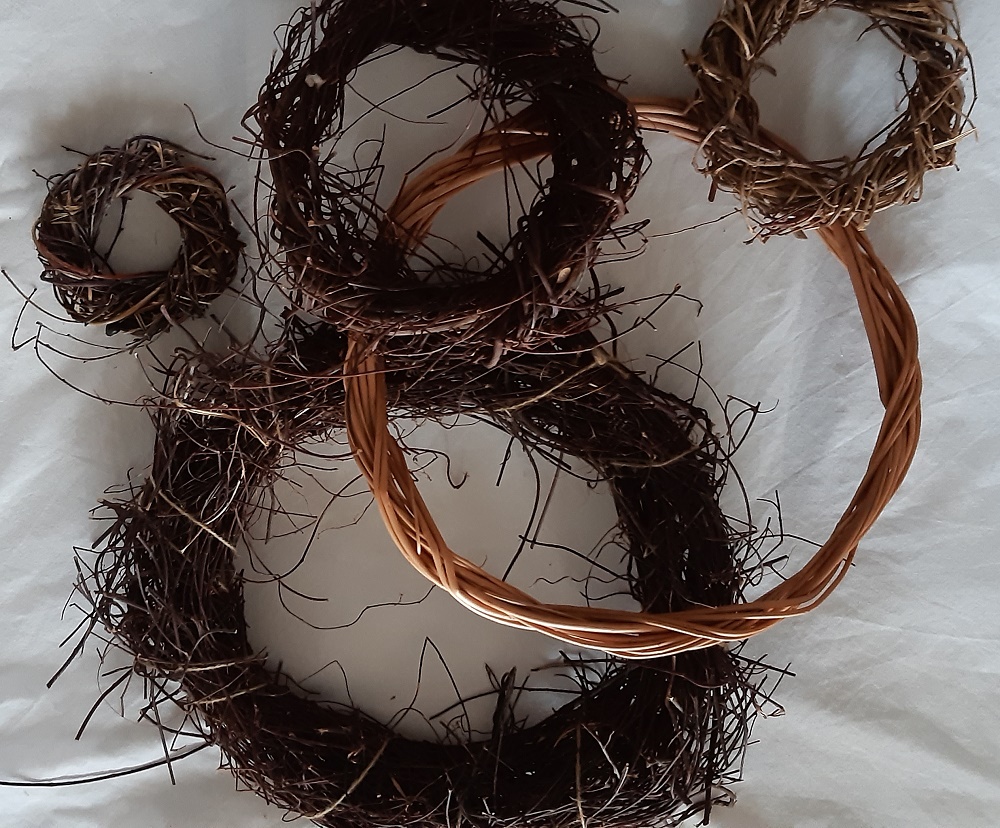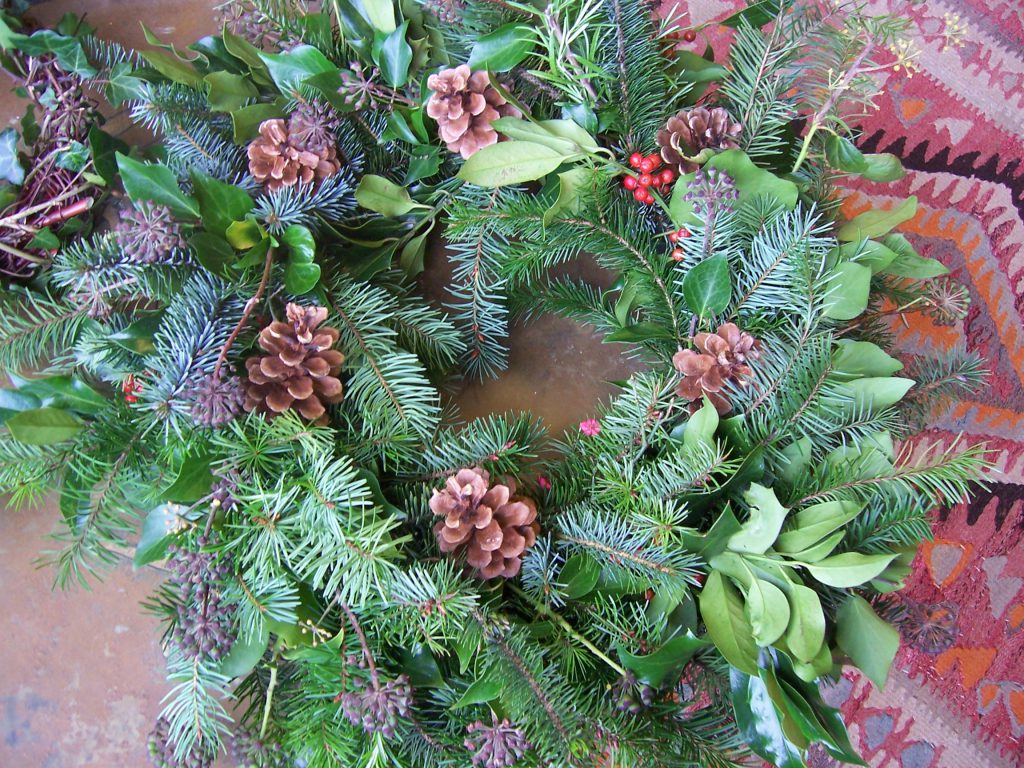 Make a range of willow stars
Thursday 10 December 1-3pm
Participants will start off learning how to make small stars using one single willow withy. There will be the opportunity to make a range of different stars including larger ones and experimenting with a variety of hedgerow stems, coloured willow and different weaving techniques.
Dress for mess!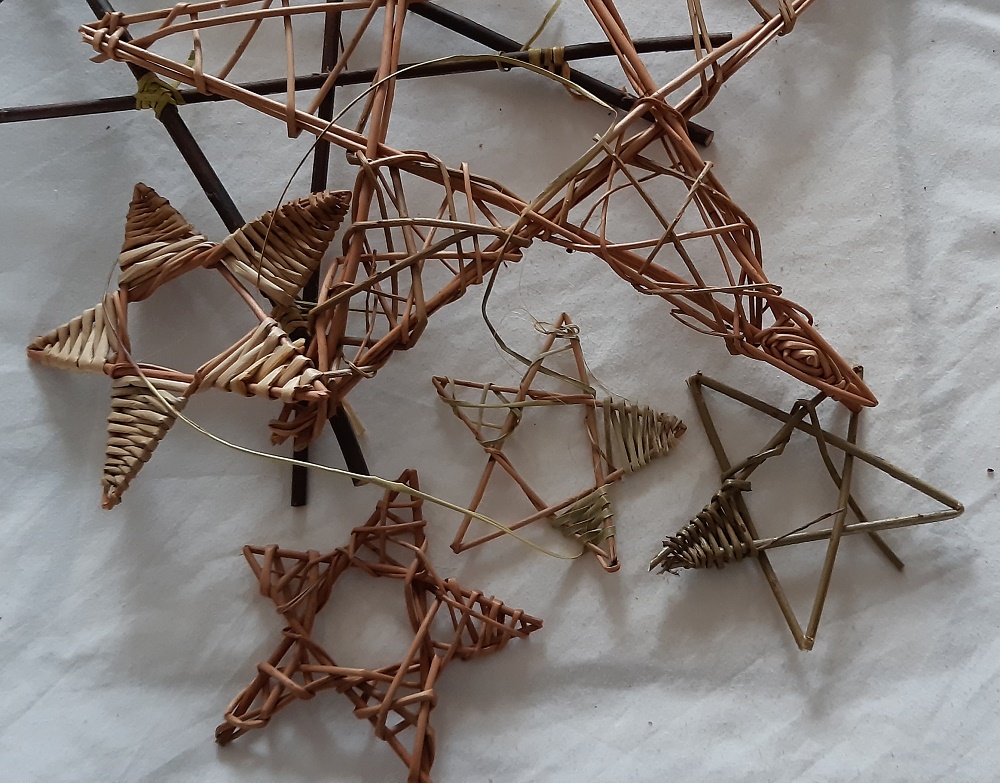 OR
If you would like to arrange a group of 10 friends and a venue I can travel to you to run a workshop. Please get in touch for more details.
Examples of workshops: Willow birds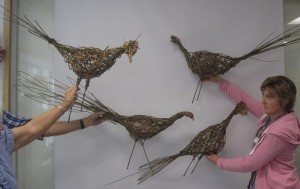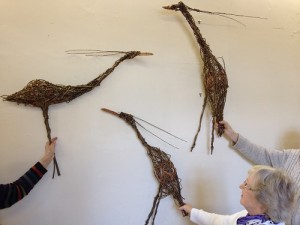 Willow dragonflies
Willow Stags headl