As part of the AONB 'Changing Landscapes' project in the Stour Valley (Suffolk), I was invited to run a workshop last Saturday. 
The workshop participants used materials from the landscape weaving them into a large fish.  The fish represented
a)  the 'unseen' segment of the landscape
b)  the Stour Valley which inspired both Sir Alfred Munnings and Constable
c) the current work that the AONB have been undertaking in controlling invasive plant species
d) the sensitivity of the aquatic enviornment to change
It was a fantastic day, full of laughter, creativity and sunshine.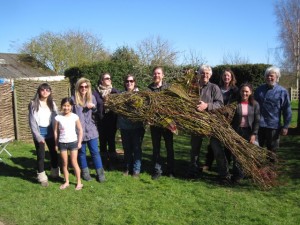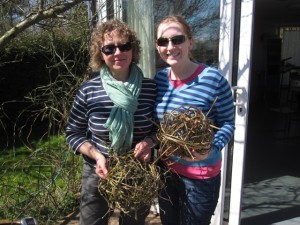 for more information about the Apricot Centre visit
www.apricotcentre.co.uk