This week I installed my large arch at the Bishops Palace, Wells for the summer exhibition organised by Heritage Courtyard Gallery. I made this work in response to the exhibition title "Re-Formation" and the arches in the ruins of the great hall behind.
My piece, called "Differences Aside", brings together two separate forms which support each other to create an arch – a symbol of strength, a portal. The work also suggests the beginning of a shelter, a refuge, a place of contemplation…
I love the strength that comes from weaving individual twigs, simple home- grown willow withies, to create a structure, a building block, a form that has been used for centuries, a form that is the root of the word "arch-itecture".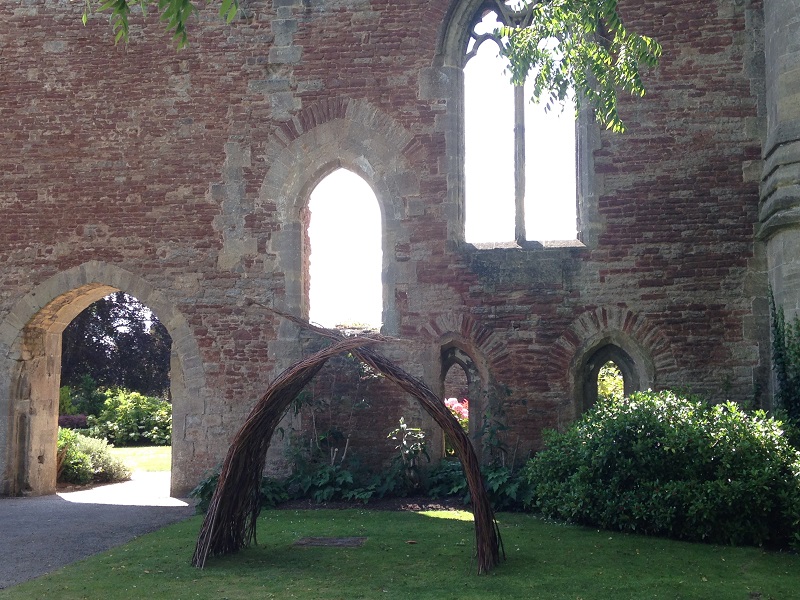 The Exhibition opens 22nd July until 6th October
There is an entry fee to the gardens https://bishopspalace.org.uk/attractions/gardens/
https://www.heritagecourtyardstudio.com/exhibitions h