Holiday sculptures on Knoydart, a remote peninsula in Lochaber, western Highlands, Scotland.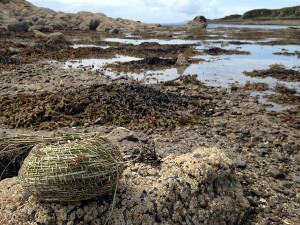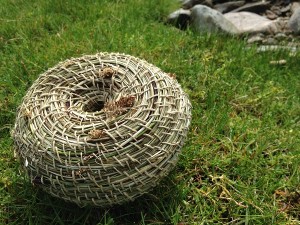 I split rushes and stitched them using string to create a hollow form reminiscent of a lobster pot or a buoy floating above the lobster pot!  To escape the midges I perched myself on 'the island' whilst the tide was out however I didn't quite finish before the tide was lapping at my feet.


Around the headland I found a rocky bay full of sea glass, in the garage there was some nice copper wire which I hope no-one will miss.