To coincide with the launch of the new Shepton Mallet pop up arts venue, Create@#8, I put together a winter programme of willow weaving workshops there. I have also spent three days in a school involving with every child to make a living willow tunnel. Its been a busy week out of the design office working with natural materials, now I'm ready to get back to my desk and woodburner to focus on some planting plans.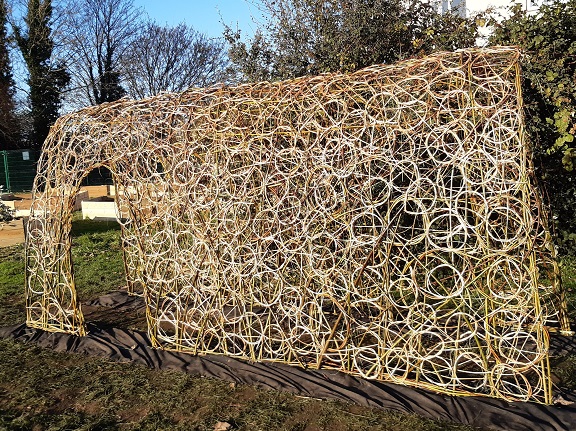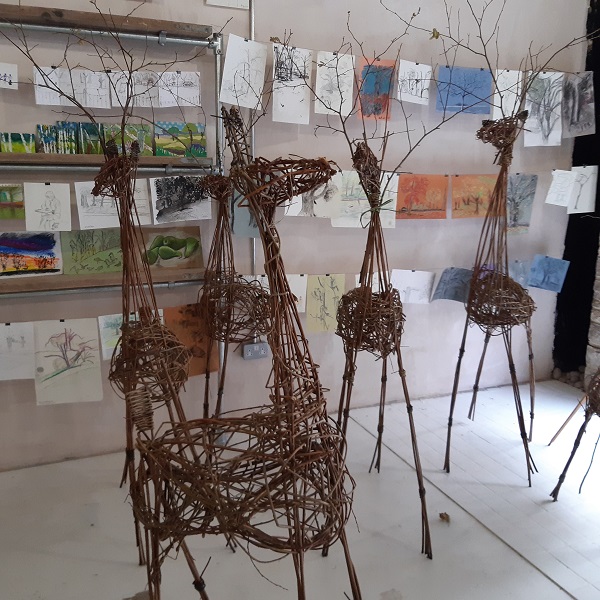 I received some lovely feedback from one of the participants
"
Hello Angela,     Thank you so much for sharing your willow craft skills today, enabling everyone in the class to make a reindeer.   I'm amazed at how much was achieved in just four hours. Your thoughtful preparations, and guidance meant even complete beginners like myself, came away feeling uplifted. Thank you again. I hope you have a lovely Christmas & New Year. Jan"